AusCan Building Inspections Ltd
"Professional Inspections for every client every time"
License #47936
What is Thermal Imaging?
In simple terms, Thermal Imaging allows us to identify building issues not detectable by the naked eye without any destructive testing. Technically, it is the process of acquisition and analysis of thermal information from non contact Thermal Imaging devices (camera). (See images for examples of previous defects detected with our camera).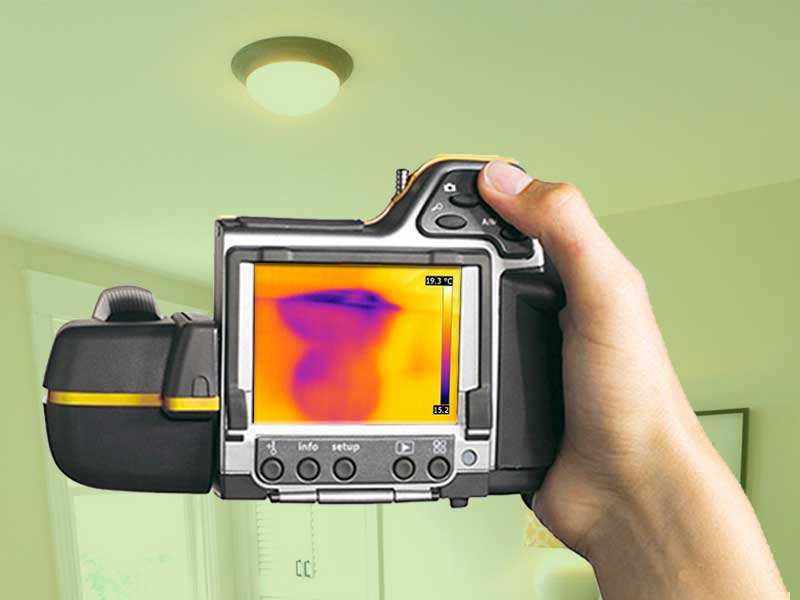 Thermal Imaging
Thermal Imaging is a non destructive, non invasive method for detecting deficiencies or abnormal conditions within a building.
Thermal Imaging cameras capture surface temperature differentials which can reveal water penetration, heat transfer, condensation and the source of possible mould issues.
Thermal Imaging can also detect structural, insulation, ventilation, heat loss, rodents and electrical deficiencies within buildings. The equipment can measure insulation levels and detect air leakage when temperature differentials are present.
An important part of detecting mould is finding the moisture path and source.  Many times these concerns are not detectable without Thermal Imaging equipment.
Thermal Imaging can provide a complete internal view of ceiling, walls, and floors. Moisture meters only provide limited specific location readings.
Thermal Imaging cameras are ideal for viewing areas that are not readily accessible (ie, high ceilings, external walls, roof areas that cannot be reached).
Thermal Imaging is ideal for in-floor or in-ceiling radiant heating systems as it allows full vision to locate heating elements and possible leaks/defects quickly.
A professional grade, high resolution Infrared Camera (Flir B300) is used for all Thermal Imaging surveys.
For full details, please contact our office and we can inform you on the benefits of Thermal Imaging during an inspection.
Thermal Imaging Samples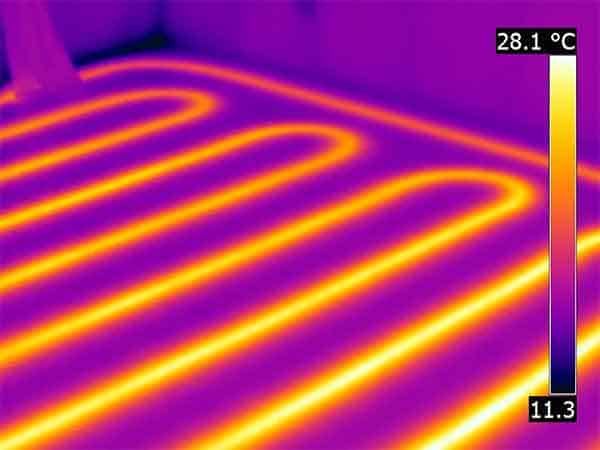 This Image shows In floor Radiant heating pipes.
Pipes can be viewed through concrete, and all floor finishing products, ie: carpets, tiles, laminate etc.
Thermal View can verify if pipes are leaking.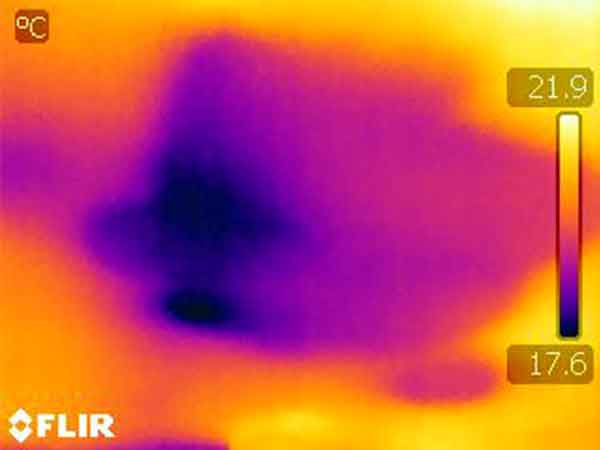 This Image shows an active water leak in a ceiling under a bathroom.
The purple areas are wet. A thermal view can show the extent of water damage which may not be visible by the human eye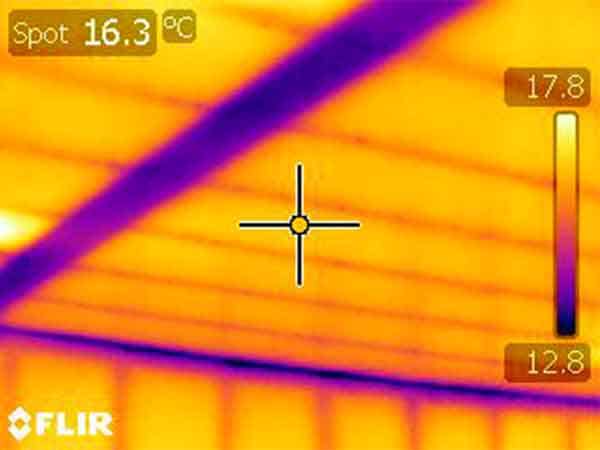 Thermal imaging can be used to verify if structural members are installed or missing in finished construction.
The larger purple area is a structural beam in a ceiling.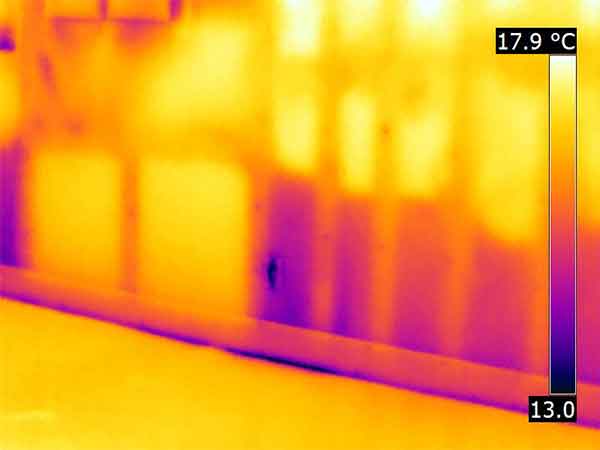 This Image shows missing insulation, (purple sections) in a finished basement wall.
Thermal scans are ideal for verifying missing insulation in cathedral ceilings that have no attic space.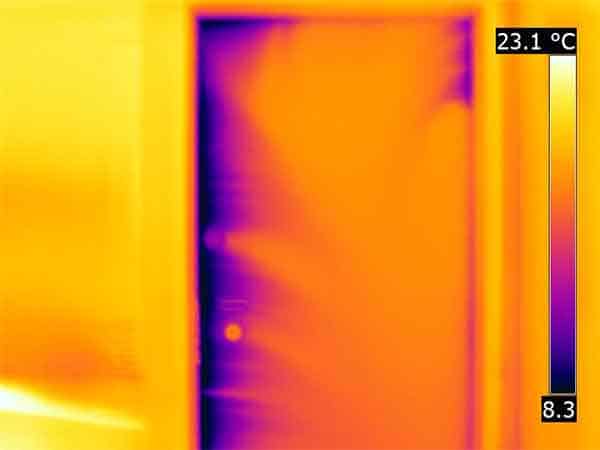 The purple sections show cold air leaking into the internal sections of a home at an exterior door.
Thermal Scans are used for energy efficiency testing to verify air movement/leaks at windows/doors/chimneys etc.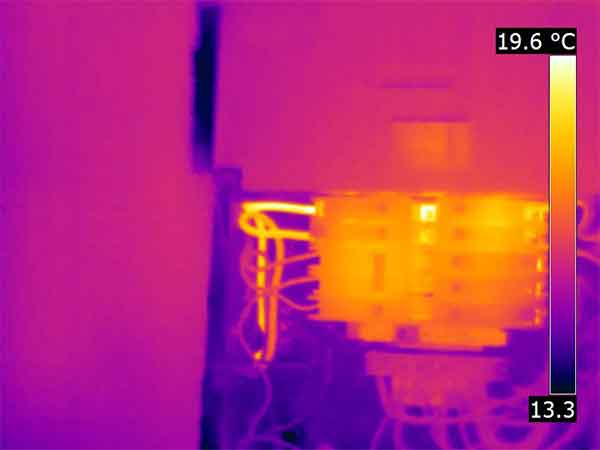 Thermal imaging can be used to show overheating electrical wires and breakers in electrical panels.