AusCan Building Inspections Ltd
"Professional Inspections for every client every time"
License #47936
AusCan Building Inspections was established in March of 2011 after 3 years prior experience sub contracting to a local franchise company. As an independent inspector I have more flexibility to offer customized services to Clients.
The company name is derived from combining Australia with Canada.
My Philosophy for the last 20 years, whether in construction or Building Inspecting is simple…
Do it right the first time.
What would I expect if I was hiring and inspector, then don't offer anything less to a client.
Be honest and up front with clients and realtors.
Report the facts in a non alarming manner.
Share my knowledge and experience in the construction industry to aid clients in every possible way.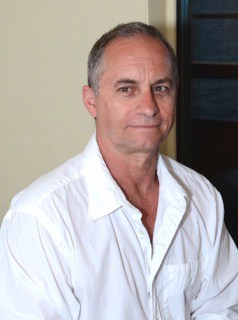 Qualifications
Licensed with CPBC. (Consumer Protection BC) License # 47936:
CPBC Approved Trainer and Evaluator. #47936
13 years experience
Level 1 Thermographer. – ITC
Commercial Building Inspector (ASTM Qualified)-CDW Engineering
Certified Asbestos Building Inspector # CABIR 21-146
Mould identification and sampling.-MBL Consulting Laboratory Canada
Licensed Contractor (Over 20 years)
I am licensed under the licensing regulations of the Consumer Protection of B.C. (CPBC) and was trained under the Carson and Dunlop education program, have extensive field training and have passed all required tests in this program. This includes attending inspections with an Accredited Home Inspector over a period of 6-9 months.
As an Approved Trainer and Evaluator with CPBC. , I am committed to improving the quality and professionalism of the Home Inspection industry
I have performed thousands of Inspections. With this experience and knowledge this also enables me to train and evaluate potential new applicants wishing to become licensed Home Inspectors. (CPBC Approved)
With an extensive background in construction and as a licensed building contractor for over 20 years with my own renovation company, I draw upon my vast knowledge of the industry to assist clients in understanding the scope of repairs or renovations that may be required.
What sets us apart from other companies?
Industry Leading, Award wining, Superior Electronic Reports.
Video Clips Embedded right into the report.
Reports are easy to read with no confusing check marks.
Electronic Reports delivered On-Site at the end of the inspection.
Reports also uploaded onto our web site for easy access anytime, anywhere.
Illustrations and Photos which show any recommendations (ie timers, braided hoses etc).
Two different Moisture meters used when moisture readings are detected to eliminate false readings.  Moisture meters are calibrated regularly to ensure professional accurate readings.
Thermal Imaging.
Detailed report and verbal presentation explaining all findings in a manner that a home owner can understand.
No cancellation fees.
No restrictions on service area.(Lower Mainland).
I do the inspection.
Confirmation emails sent to all agents and clients prior to the inspection,indicating length of time required for inspection and access to common areas for condominium complexes.
Easy on line booking.
Realtors and clients can contact me at all times with any queries, even years after the inspection.
USB/Memory card which allow storage of all Strata documents, Minutes,Engineering Reports etc.
Tracking of reports. Clients and agents can be notified if an online report is not viewed.
Video walk-through of the inspection via Zoom for out of town or clients that are unable to attend.
Guidance and advice to qualified contractors on how to deal with any issues that may be discovered.