AusCan Building Inspections Ltd
"Professional Inspections for every client every time"






The AusCan Inspection System
We are unique in our process and the equipment we use.
We pride our commitment to new innovations as technology constantly changes. With our Industry leading reports which include Video clips (since 2011), and using the latest professional tools, we strive for 100% client satisfaction by spending that extra time required with clients, fully explaining our findings.
We do not pass or fail any inspection; we simply deliver the facts on our findings.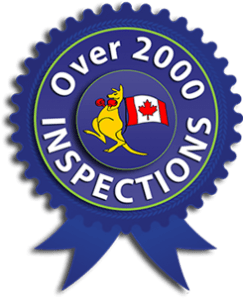 Our Equipment
High resolution thermal camera and professional measuring devices/meters and tools.
Inspectors Qualifications
Licensed, Fully Insured.
Residential and Commercial Inspector.
Certified Asbestos Building Inspector.
CPBC Approved Trainer and Evaluator
Over 20 years experience as a licensed contractor in BC.
Our Reports
Onsite/online electronic reports complete with Video clips, Photo's and Illustrations.
Delivered on our signature USB card.