AusCan Building Inspections Ltd
"Professional Inspections for every client every time"
License #47936
Did you know that the Home Inspection industry Scope of Inspection does not require Home Inspectors to use any tools during an inspection? At AusCan Building Inspections Ltd, our philosophy is to be professional, we will use some tools and they will be professional quality. As technology advances we are constantly upgrading our equipment. As part of our Quality Assurance we use equipment that requires regular calibration to ensure accuracy.
Listed below is some of the equipment we use.
Our Moisture Meters
At AusCan Building Inspections, Professional moisture meters are used during our inspections. These brands and models are also typically used by Envelope Engineers when investigating for water ingress into buildings.
Moisture meters are also used to verify possible moisture areas during our Thermal scan. Additional 4 inch probes are used when testing insulation deep inside wall cavities. For our Quality Assurance we use two meters to verify our findings to ensure accuracy and prevent false readings.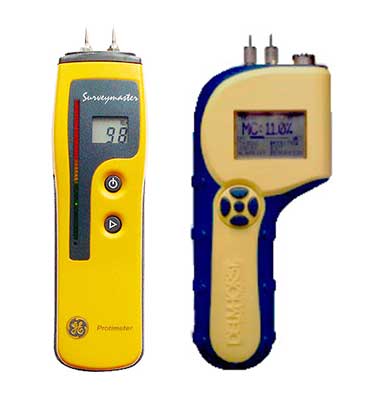 Our Gas Detector – RKI GS 6000
This is the latest (late 2015) and most advanced hand held model from RKI. Local utility companies use these to detect levels of explosive gases, carbon dioxide levels before entering confined spaces. With our installed sensors we can measure Carbon Monoxide, Carbon dioxide, Sewer gas, Explosive gases, VOC (Volatile Organic gases) and oxygen levels during an inspection.
The PID VOC sensor has a library of over 600 VOC gases making it ideal for IAQ (Indoor Air Quality) assessments.
For our Quality Assurance our detector is calibrated regularly with logs and documentation. Calibration involves applying known gases with known levels to the machine, to verify the accuracy of the sensors enabling our machine to be used in legal applications if required.
Testing for carbon monoxide is not a requirement for any Home inspection association's standards of practice. When including the optional Hazardous gases to an inspection, our clients can be confident and have the peace of mind that the home is safe.
AusCan Building Inspections is one of, possibly the only inspection companies that use a documented, calibrated gas detector during a home inspection in the lower mainland.
Our Thermal Camera – Flir B300
Flir thermal cameras are recognized in the industry as leaders in Thermography. The B series is designed specifically for the Building Science industry. With Dew Point and insulation alarms our camera notifies the Thermographer of areas where possible mould growth can occur in concealed areas.
With its high resolution of 320x 240 pixels, our professional grade camera is ideal for clear and precise measuring results. Used in conjunction with our moisture meters, we can locate and visually show our clients areas of concern. The camera is ideal for scanning areas that are not easily accessible such as high ceilings. When scanning a ceiling under a bathroom, the camera can easily detect water leaks within minutes. Unless a stain is visible inspectors who do not offer this service are unable to detect those defects. Thermal cameras are the only way during an inspection to verify if the heating pipes or electrical pads for in-floor radiant heating is functioning correctly. This ensures that the client receives a truly thorough inspection. Auscan Building Inspections is one of the few companies that offer thermal Imaging.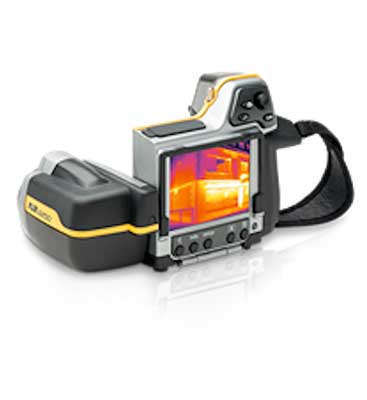 For Specialized/Target Area Inspections – Our Snake Camera
For times when access is difficult, ie looking inside wall cavities or inaccessible areas, inside drains to verify P Trap installation etc, we use a snake camera with a flexible camera head. This is ideal when doing IAQ assessments and checking for mould growth in those in accessible areas. Our camera has photo and Video capabilities, which allow us to use the findings in our electronic reports.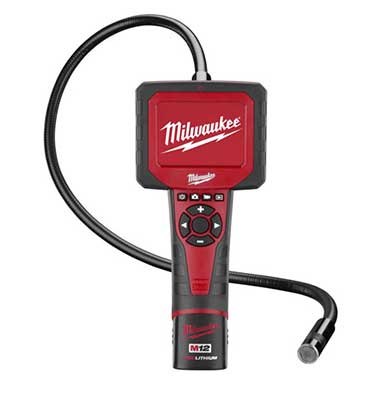 Our Digital Camera – Nikon P510
With our electronic reports, having a high quality Video and still camera is essential to capture those areas of concern. Or camera has 180 mm zoom capabilities, which allow us to focus in on those areas, which may not be fully accessible showing the full details clearly. While home inspectors may use binoculars to view some areas we feel it is essential to be able to show our clients the findings both with video and still shots. Our photos have been previously used to clearly show a property manager a defect that was noted on the 35th floor of a Condo building.
Ladder – 26 ft reach Little Giant
With the average house in the Vancouver area being 2 ½ stories high, with our stable safe exterior ladder we are able to access the majority of roof areas. As the roof is one of the major components to inspect during a Home Inspection, we try to walk roof areas, which enable us to locate more defects and notify our clients. (Some limitations can exist for inspecting roof areas. ie height, pitch, ice/snow, moss wet wood, dangerous conditions and access etc.) How do companies that use short ladders access a roof? It's Simple they don't!
Accessing an attic hatch through a closet can sometimes be challenging. To Improve access we use a telescoping style ladder.
Using our ladder systems enable AusCan Building Inspections to access more areas during a home inspection.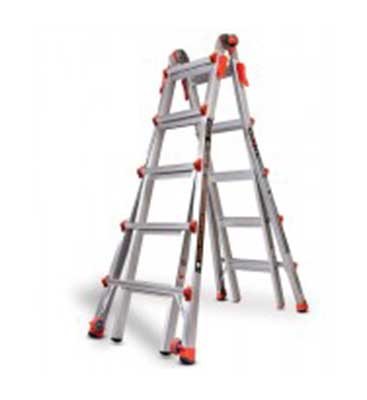 Coming in the near future… UAV (Drone inspections)
For those times when access is not possible, AusCan Building Inspections Ltd will be offering UAV inspections. This will allow us to take videos and photos of those areas. Our custom made drone will allow for zoom capabilities with the camera.
Committed to being professional, Darryl Bailey, from AusCan Building Inspections was the first home inspector to attend and complete the Transport Canada required ground school in the lower mainland. This is a requirement to obtain a SFOC license. As the industry is new we are sure that there will be new challenges to overcome but the goal is to be among the leaders in the home inspection industry using this technology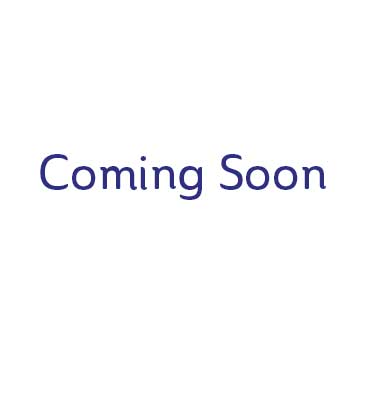 Our Electrical Testing Equipment
Inspecting the electrical system is a requirement of a home Inspection. While it is a visual inspection, some smaller tools are commonly used to verify that circuits are operational. This tool is used on receptacles. It checks that the Polarity is correct (wires are installed correctly) if grounding is present and that the circuit is energized. This is often used to test switched receptacles that may be used for lamps.
For those times when ungrounded circuits may be possible, such as in older homes that may have concealed Knob and Tube wiring, we use this pen style tester. The testing does not inform us that there is definitely knob and Tube present, merely that the circuit is ungrounded. In these cases inferences are typically made due the age of the home. No knob and tube may be present in the electrical panel or in the attic but by simply placing this tool on the screw head of a light switch cover plate, light fixture body or screw at a receptacle cover plate we can determine if the circuit is not grounded. Most Insurance companies want to know what percentage of possible knob and tube wiring is still present in the home.
At AusCan Building Inspections we can identify these areas and note them in our detailed reports.
Next time you are considering hiring a Home inspector, ask what tools they use. You may be surprised.